When we setup a Fortigate with external IP, internal IP, policy of internal to WAN. I am still not able to access internet. The problem happen because I forgot to open NAT.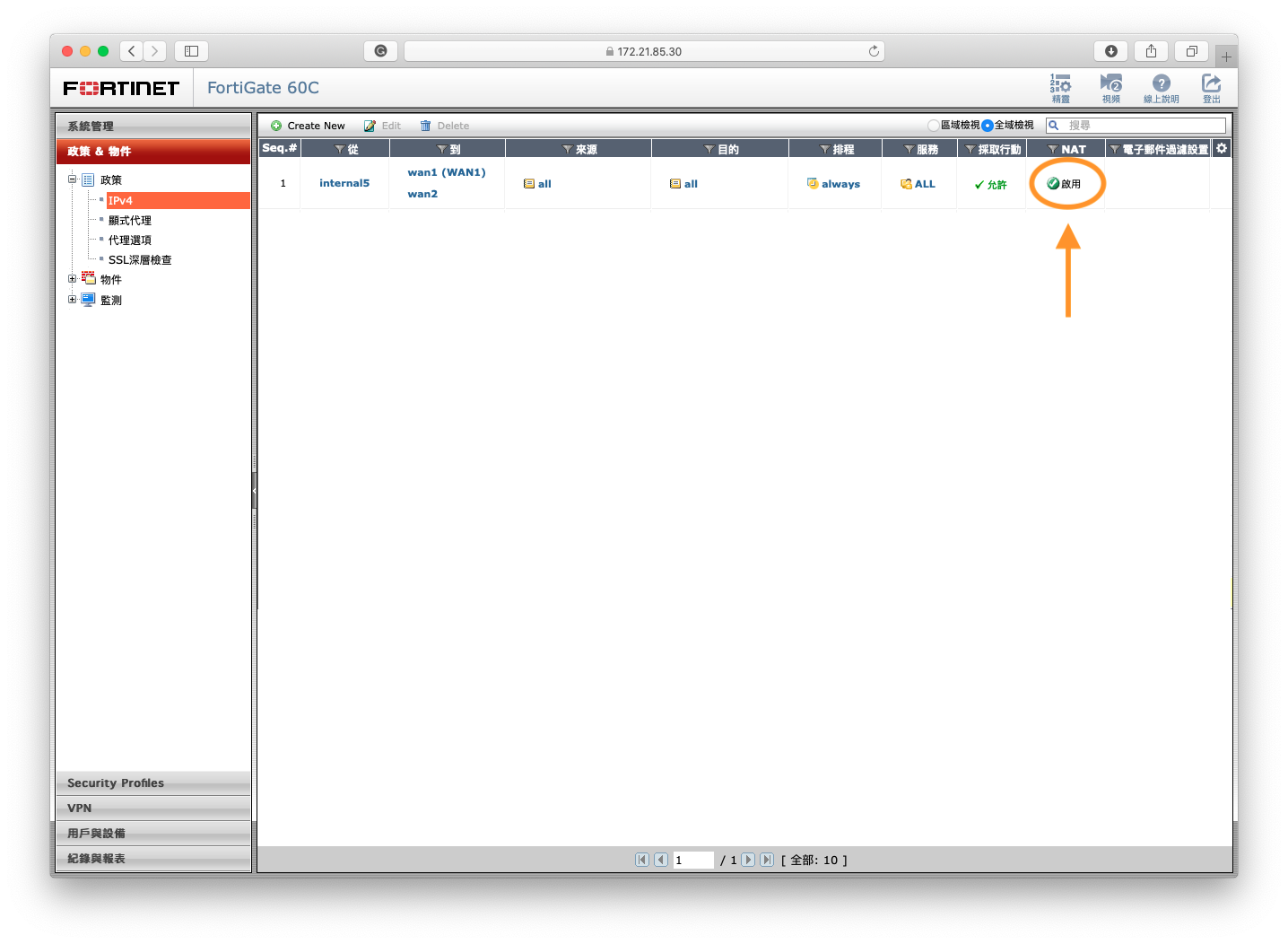 Network address translation (NAT) is a method of remapping one IP address space into another by modifying network address information in the IP header of packets while they are in transit across a traffic routing device.
A simple problem solved by a simple solution.